Each year I have a running list of board of directors that I take with me into the new year. They are chosen based on what I feel I need in my life and business. These are individuals that inspire me in different ways and I can call upon each and every day to guide me through to my goals.

And here they are!

Sage it might sound silly but my dog is on my 2020 board of directors. We lost her this year to a tragic car accident. She was a huge part of our family. She embodied love and joy on the deepest level while also strength. She was MAJESTIC & strong. She was approachable but don't dare fuck with her. She was beautiful. Her spirit will forever walk with us and remind me how to show up in life. I love you, Sagie <3
Beyonce: Do I need an explanation? Beyonce has inspired me for years. Her success is a product of her continuous pursuit to push herself to new limits. Big risks, big goals, pushing herself beyond what she is capable of (still!). She has trained since she was 8 years old and continues to train to become better. How many people would continue to train at the level of Beyonce with even an eighth of her success??? One of my friends recently made such a great comment. "people think they can work hard for a year and get what you have when the reality is you don't get that for 8-10 years!". Training never stops. Be Beyonce. Have the confidence & work ethic of Beyonce.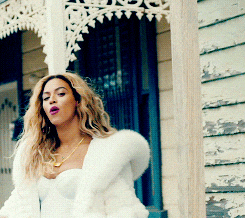 Words of Bey:
When I'm not feeling my best I ask myself, 'What are you gonna do about it?' I use the negativity to fuel the transformation into a better me.
I can never be safe; I always try and go against the grain. As soon as I accomplish one thing, I just set a higher goal. That's how I've gotten to where I am.
Reese Witherspoon: I just love me some Reese. She continues to build her empire and what an empire she is building. Mother, actress, producer, entrepreneur with a media company, clothing company, production company under her wings. She holds her power in the most beautiful, graceful and humbling way. In my opinion, she is the embodiment of a true feminist. She believes in EQUALITY. Not ripping men apart, yet encouraging strength within women. She has CLASS in leading our community towards this. Having a son and a daughter in this world, it is so important to me and I couldn't be more here for it.

Team Reese:

"If you want something done, ask the busiest women you know".

"Don't rely on a man to support you financially".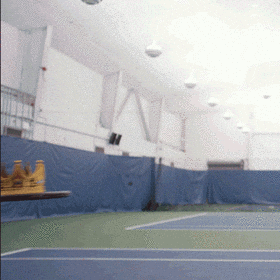 Serena Williams: One of my phrases this year is "train like a mother fucker". It's game time people and there is no one that trains for the game or life more than this woman (AND MAMA) right here! Her story of persistence & training is yet again such an inspiration. She is relentless and shows up every.damn.day. Even when it is HARD. Her story getting back in the game after having a baby, so powerful. Greatness isn't easy. How bad do you want it? 

Serena's words of wisdom:

With a defeat, when you lose, you get up, you make it better, you try again. That's what I do in life, when I get down, when I get sick, I don't want to just stop. I keep going and I try to do more. Everyone always says never give up but you really have to take that to heart and really do never definitely give up. Keep trying.

I don't like to lose — at anything… Yet I've grown most not from victories, but setbacks. If winning is God's reward, then losing is how he teaches us.
Jay- Z:  Jay-Z is more than a rapper. He is an artist and an incredibly smart businessman (I'm not a 'Business-Man'! I'm a Business… man!) that has a huge part in the empire not only he has built but that his wife, The Queen, has built as well. 

Jay's word's of wisdom:

"People look at you strange, say you changed. Like you worked that hard to stay the same."

"You learn more from failure than you ever will success".

"Life is all there is. And if that's true, then we have to really live it — we have to take it for everything it has and "die enormous" instead of "living dormant."

"I believe everyone in the world is born with genius-level talent. Apply yourself to whatever you're genius at, and you can do anything in the world."
Who is on your board of directors for the year ahead?